Greenberg Scholars Program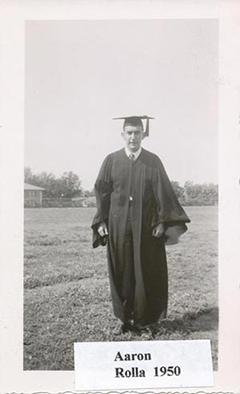 The Aaron and Zelda Greenberg Scholars Program incorporates around five students annually who work with faculty advisors to develop a program of independent research study that weaves through both the B.S. and M.S. degree programs. Faculty advisors seek to find meaningful projects and incorporate external internships or other scholarly experiences along this path to enhance not only the scholars' academic development, but also their professional skill set.
The Greenberg Scholars are expected to obtain both the B.S. and M.S. degrees from the CArEE Department in five years, and actively seek to attain national level recognition while doing so (e.g. by securing fellowships or awards from NSF, DOE, etc.). The Greenberg Scholars Program challenges our most talented students to reach their full potential while concurrently attracting prospective students to the challenges and opportunities the program provides.
The academic requirements, expectations and eligibility follow the established Master Student Fellowship Program.
Students accepted into the Greenberg Scholars Program are given preference for support from the Greenberg Scholarship Fund to help meet the scholars' unmet financial needs.
Greenberg Scholarship Fund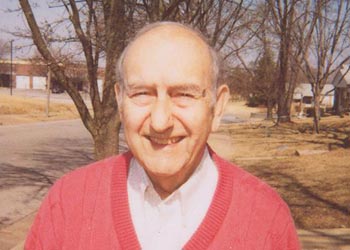 The Greenberg Scholarship Fund was established through the generosity of Aaron and Zelda Greenberg and honors Aaron Greenberg's legendary commitment to Missouri S&T. He was one of the Miner Alumni Association's most dedicated members, serving as an admissions ambassador, public resource ambassador and class coordinator. Aaron rarely missed a Homecoming or annual spring scholarship banquet. He and sister Zelda established this memorial endowment to support the excellence of student education and advancement in our department.
How to Apply
To apply for the Greenberg Scholars Program, please complete this application form and submit it to Jody Seely by email.
Qualifications
Incoming freshmen are eligible to apply if:
They have an ACT score of 31 or above/SAT of 1440 or above
They graduated with a GPA of 3.75 or were in the top 5% of their high school class
Transfer students are eligible to apply if:
They have a college GPA of 3.75 or above
They have completed a minimum of 24 graded, college-level credits
Current S&T students are eligible to apply if:
They have completed a minimum of 24 graded, college-level credits
They have approval from their department
They have maintained a minimum GPA of 3.5 in S&T courses
Expectations
Work with a CArEE Department faculty member to identify research topics of interest and then select a research advisor, who in turn commits to advise and mentor the scholar (as well as provide support for any incidental expenses that might be required by the scholar during the course of his scholarly study)
Regularly attend research talks, seminars and symposia at S&T
Complete a minimum of three semesters of guided undergraduate research under the advisement of a CArEE Department faculty member
Participate in at least one S&T Undergraduate Research Fair
Seek summer research or internship programs, such as National Science Foundation (NSF) Research Experiences for Undergraduates (REU) programs, Department of Energy (DOE) Science Undergraduate Laboratory Internships (SULI) programs or similar (internships in industry or consulting can be targeted as well to gain experience pertinent to the research being conducted)
Complete and submit national-level applications for competitive scholarships or fellowships (e.g., NSF, NASA, etc.)
Attend conference(s) as appropriate with research advisors to present research results
Prepare an S&T graduate school application at the earliest applicable time
Prepare at least one research article for publication consideration in collaboration with research advisors and team members as appropriate