From building the Gateway Arch to helping people in developing nations gain access to safe water and sanitation, we're not exaggerating when we say that civil, architectural and environmental engineering graduates are changing the world for the better.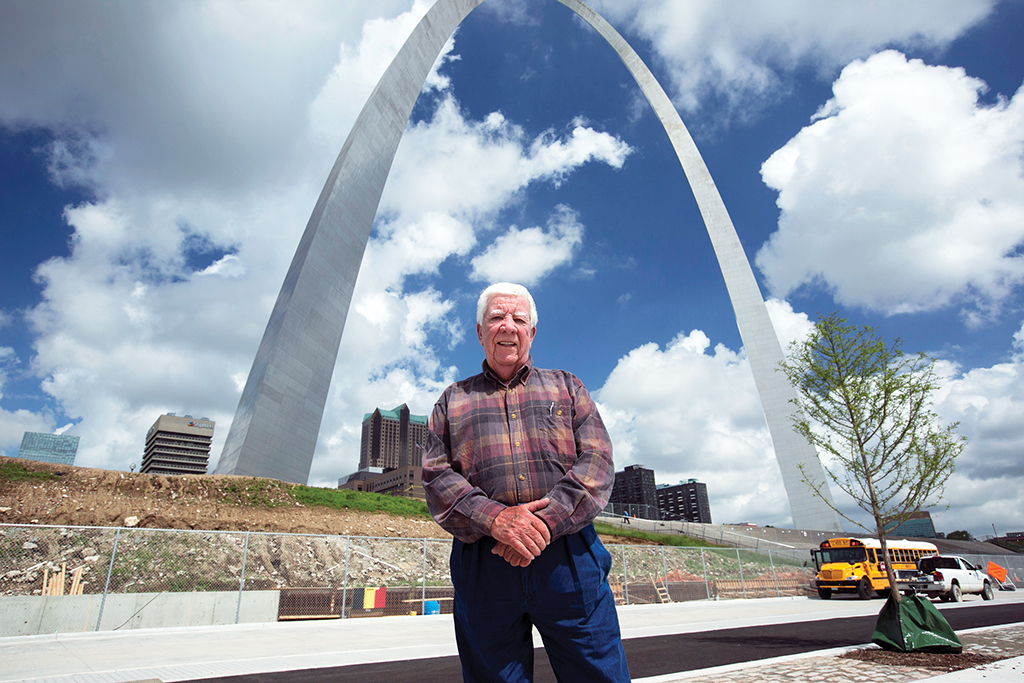 Jack Wright, CE'61, worked for MacDonald Construction, the company that was awarded the contract for construction of the Arch in March 1962.
Fresh out of school, Wright worked on surveying and helped ensure quality control throughout the project. He says that the $13 million project was not just a job, it was a learning experience for everyone involved.
Working around the world in a variety of fields
Making lasting contributions to Missouri S&T
This group of highly distinguished alumni pictured below have been bestowed the highest alumni honor at S&T for their personal and professional achievements, service and legacy.